Apollo Fire Detectors Limited HAVANT, United Kingdom

Apollo Fire Detectors Ltd is one of the world's leading manufacturers of fire detection solutions for commercial and industrial applications. Our products are designed to save lives and protect property from the risk of fire.

unselect all/select all
You have 0 products selected
Discovery Heat Detector
Send enquiry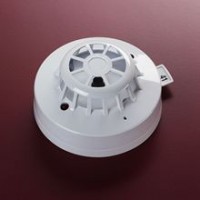 The Discovery heat detector, distinguishable by the low airflow resistant case, uses a single thermistor to sense the air temperature around the detector.